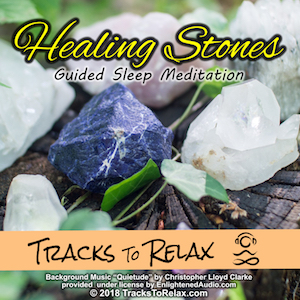 This guided sleep meditation is all about healing and focusing on being well. When we use our imagination in positive ways we are more likely to get positive results, after all they say you get what you focus on! So, let's focus on being healthy, strong, vibrant and well. 
This relaxing sleep meditation is wonderful whether you have a health challenge or are as healthy as a horse.  From sore muscles to more challenging health related issues, this meditation can put you in a more positive and healing mindset.
Note: This guided meditation is not intended to diagnose or treat any disease or medical condition and is not a substitute for medical advice or treatment. If you feel unwell, seek medical attention.